---
The enrollment period for our exclusive Rewards rebate program is now closed and will reopen July 1.
Although the enrollment period is closed, we invite you to join our thriving community of Dance Studio Owners where you will receive year-round resources and coaching to help you grow your studio business...and an exclusive discount of 10% off RevRack clearance! Beginning July 1, you will be eligible for Revolution Rewards and be notified of your plan options. As long as you remain a member, you will be eligible to receive your Revolution rebate next year.
---
SPEND MORE, EARN MORE, ALL SEASON LONG!
E

arn all season long just by ordering

Revolution and Tenth House

costumes as usual

.

There's no risk

or effort required

, you can simply s

ign up

now

to

start enjoying this awesome program that's more than just cash back! Here's how it works:
---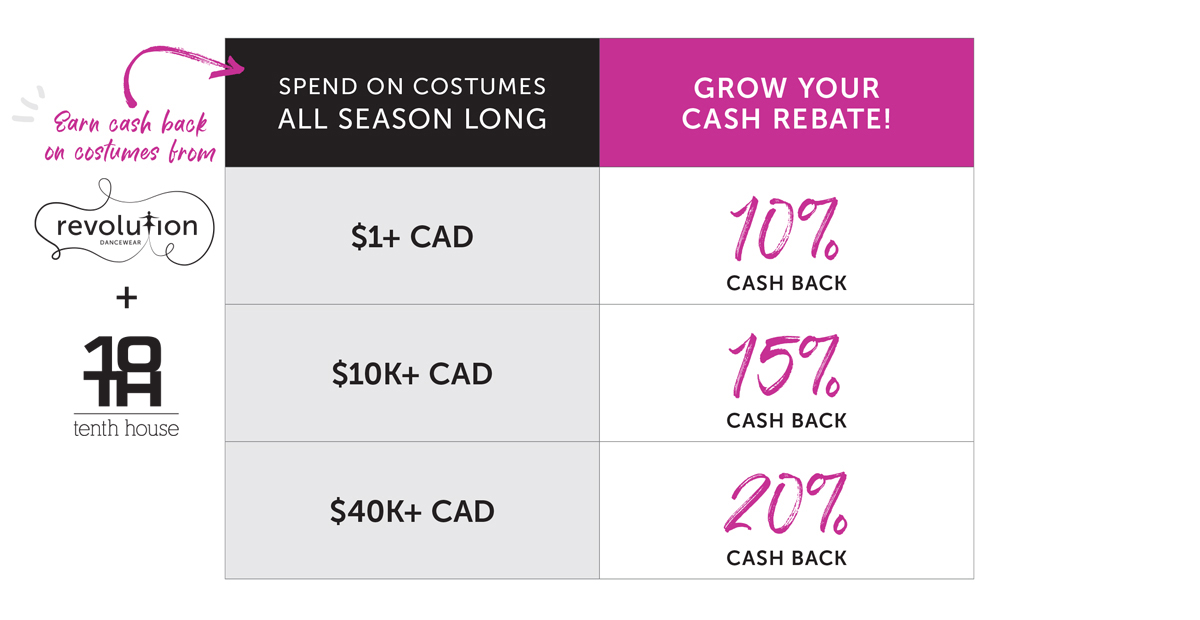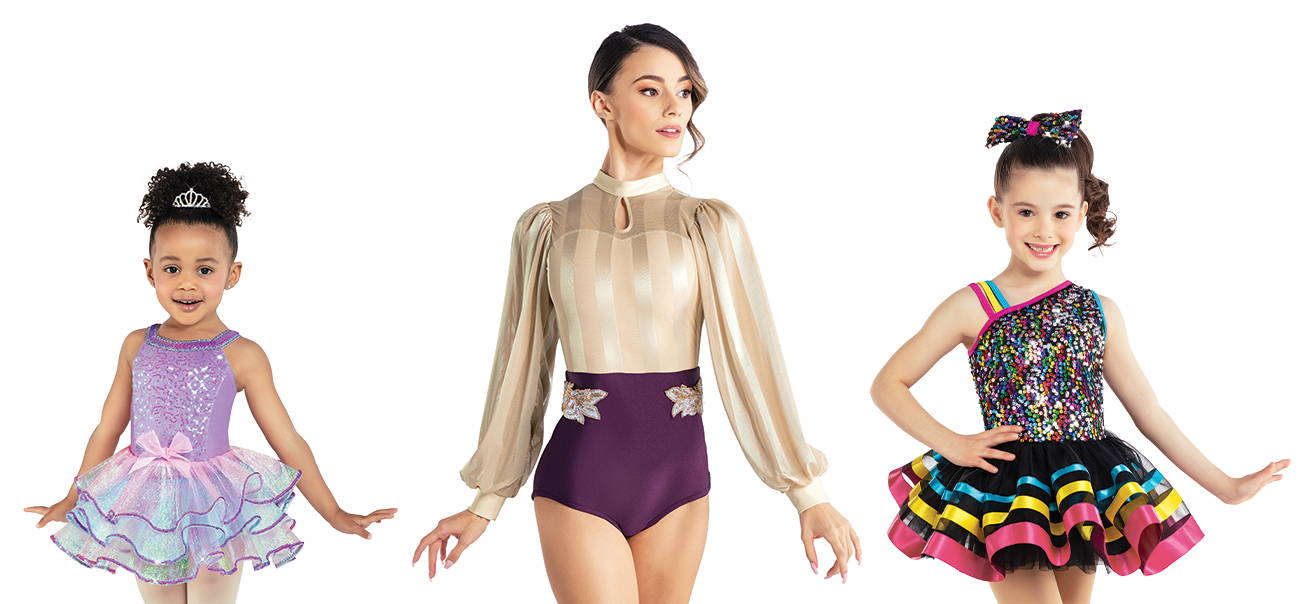 NO MINIMUMS
Forget about bulk discounts! Earn 10% cash back guaranteed no matter your order size.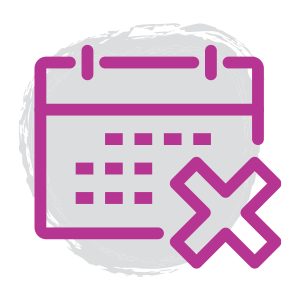 NO DEADLINES
Earn on costume orders placed between July 1, 2022–April 30, 2023. We're flexible!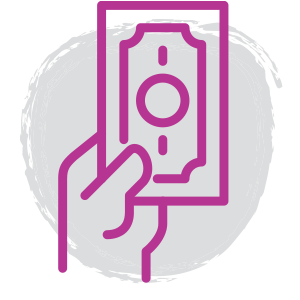 CASH IN HAND
Get cash next summer — just when you need it the most!
---
IT'S MORE THAN JUST CASH...
Not
only are you
being rewarded for
buying costumes, but your
membership
includes
valuable
studio business r
esources,
a
private
community of
support made up
of
industry
expert
s
and studio owner
s
like yourself and an extra 10% discount on RevRack clearance costumes.
This program is designed to be the best support for studios that you'll find
anywhere
in the industry.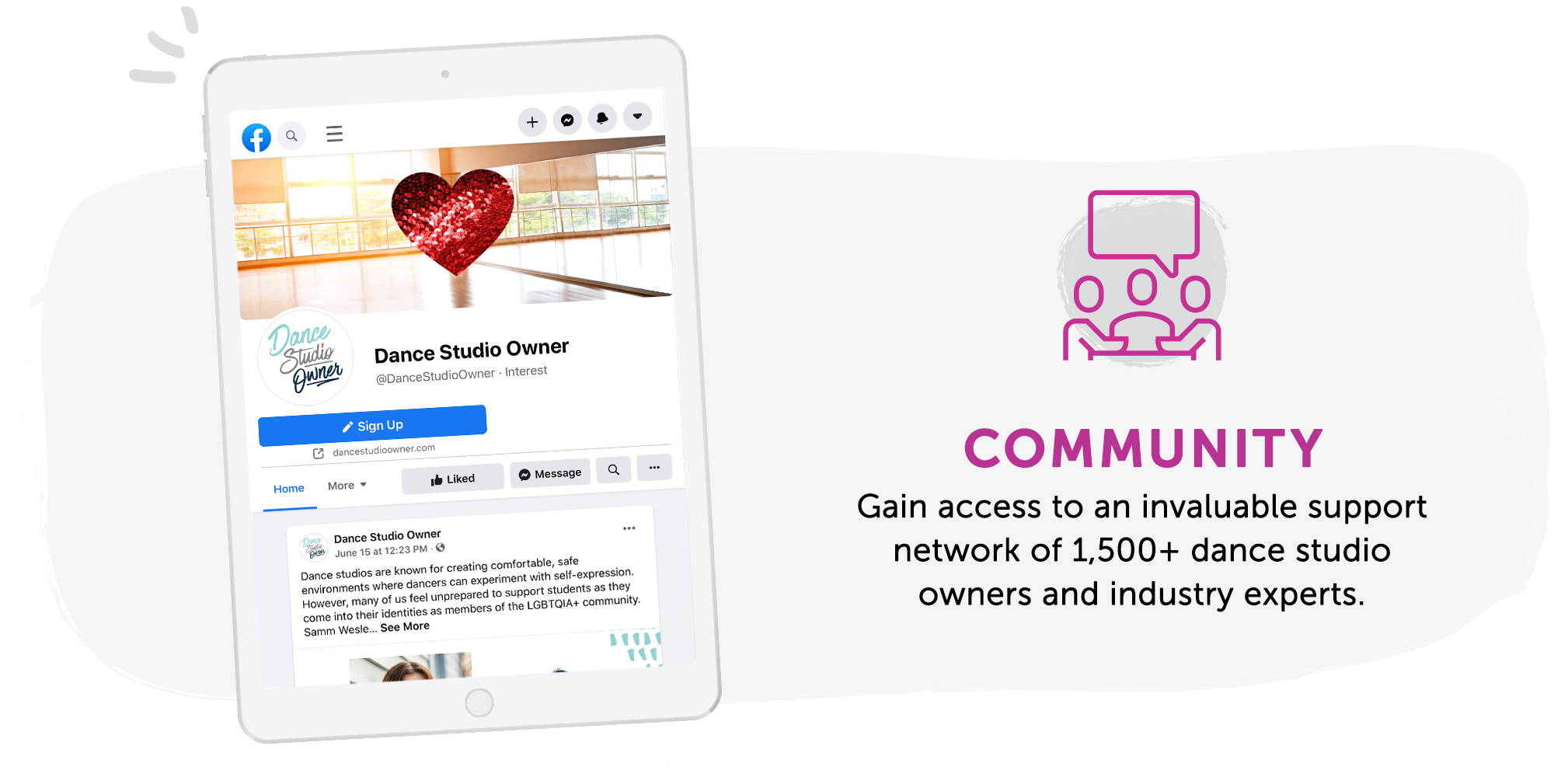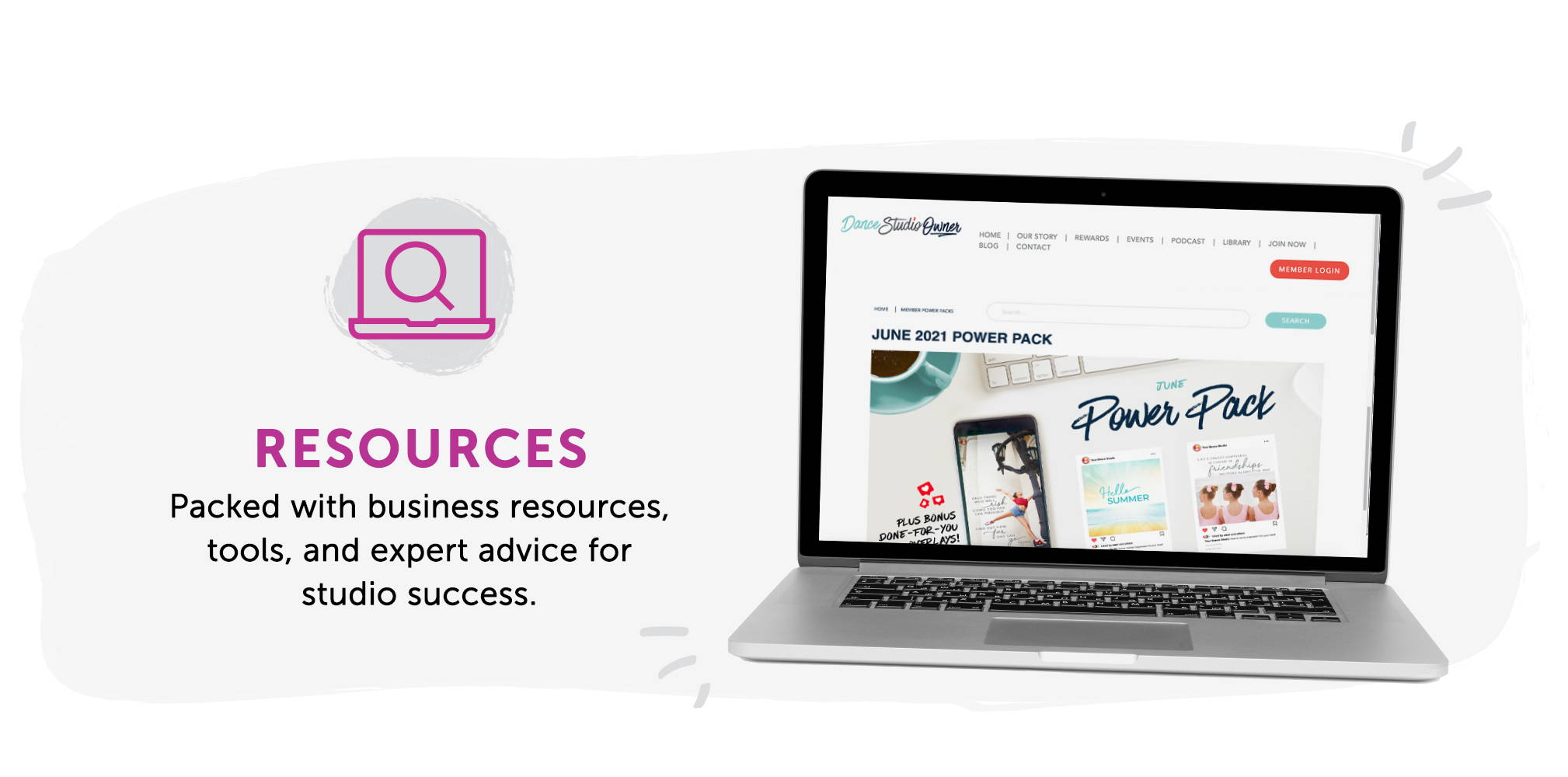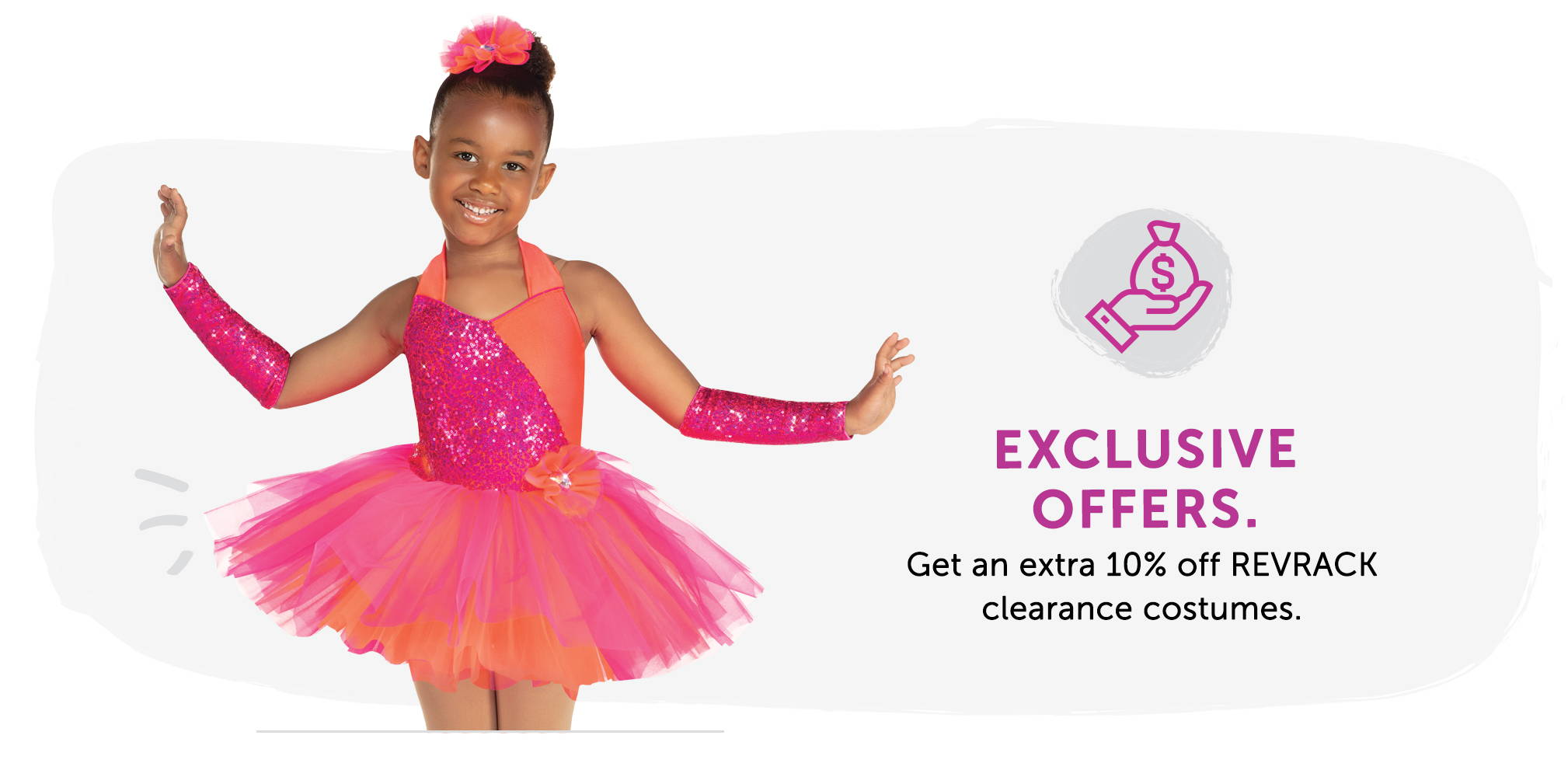 This can be a very lonely business sometimes. We serve our dancers, parents, teachers and the community. Sometimes you need a break from the stress and need to take time for you. Me time is the only thing on my schedule tomorrow. I need to refill my cup. I'm so happy to be a part of such a supportive community! "
T MICHELLE DAVY
Annapolis, MD
The webinar "The Data that All Studio Owners Need to Know" by the amazing Suzanne Blake Gerety and Jill Tirone is one of the best trainings ever. It made me realize how great my studio is actually doing. I raised my tuition this season by the recommended percentage and I'm loving the results. I created a 5 year plan and redirected the difference to my retirement account. I'm loving my results. You made my day and my year. I'm excited about my vacation for next summer! "
GRACE MAYFIELD
Lafayette, LA
Studio owners need money in the summer. I would much rather have a cash back vs a discount. I can't believe I never knew about the rebate before, but I am SO thankful for this. This cash back will literally pay my studio's mortgage for July. Thank you so much!"

JODY BURTON SHEPHERD
Prestonburg, KY
Frequently Asked Questions
How do I join the Revolution Rewards program?
We've made it easier than ever to join the program! Join today and pay nothing*. Sign up here and you will be enrolled for the 2022-2023 dance season through June 30, 2023. Purchase costumes all season long and earn a cash rebate. At the end of the season, we will conveniently deduct your $399 membership fee from your total rebate payable which means the program starts paying you with a $4,000+ cumulative costume spend. *If you don't end up spending enough money on costumes to cover your membership fee, your membership will simply expire on June 30, 2023, and you will not receive a rebate. You will not be charged a membership fee - consider the season of content, community, and purchasing perks our gift to you!
How do I know if I am already enrolled in the Revolution Rewards program?
Please contact us via email or call us at 1-800-806-1157 to inquire about your Revolution Rewards membership status or to get help renewing.
How do I earn a costume rebate?
It's easy! You earn cash back on every full-price costume purchased from the 2023 Revolution and Tenth House costume collections from July 1, 2022– April 30, 2023. You've got nothing to track. We calculate your rebate based on your total spend for the eligible period. You can place as few and as many orders as you like throughout the year by phone or through the website, with no minimum order quantity to qualify.
How is my rebate calculated?
Your rebate is calculated based on your cumulative 2023 Revolution costume spend on orders placed from July 1, 2022 through April 30, 2023; shipped & received by June 30, 2023. Your Join Now, Pay Nothing membership fee of $399 will be automatically deducted from the value of your rebate and you will be sent the remaining balance. Note: Rebates are awarded based on cash value of costume purchases, less any cancellations or returns. Costume orders paid for using vouchers or any other discounts applied will be deducted from the rebate eligible spend. Rebate excludes RevRack clearance costumes. Shipping, handling, duties and taxes are not counted toward your rebate as they are not considered part of the cash value of a costume. If you have a balance due for any reason with any of our brands Revolution, Tenth House, Nimbly, DanceStudioOwner.com it will be deducted from your rebate payable.
When will I receive my rebate? We send you cash back in the summer when you need it most! Rebate payments will be disbursed in by August 2023 Rebates are sent electronically via Chase Corporate Pay which means you can instantly transfer the money to your bank account. To ensure you receive your payment successfully, you will be asked to verify the email address where the payment should be sent prior to disbursement in Spring 2023. NOTE: If you do not verify your email address prior to the rebates being sent, we will automatically award your rebate in the form of vouchers on your Revolution account. If you fail to claim your electronic payment via email within 14 days of the send date, we will automatically place your rebate on your Revolution account in the form of vouchers.
I am located in Canada. Will my rebate be paid in US dollars or Canadian dollars?
Please refer to the Canadian Revolution Rewards chart here. Your shopping experience on our website displays everything in Canadian dollars however, all rebates for Canadian-based studios are awarded in US dollars and sent in check form. Please keep this in mind when you view your estimated rebate displayed on the Revolution Rewards dashboard online.
Why is my estimated rebate different from what appears in the Revolution Rewards Dashboard?
The Revolution Rewards Dashboard is meant to provide an estimate of your current eligible spend to date. This dashboard does not factor in returns that have not been processed yet, recent cancellations or use of vouchers for payment. The numbers we provide to you via email are the most accurate estimate of your rebate. If you have questions regarding your order totals, cancellations or returns, please call the Revolution Customer Service Team at 800-806-1157.
Who do I contact if I believe there was an error made on my rebate?
Once rebates are sent, if you believe there is an error related to your payment, please contact us at rewards@revolutiondance.com and we will be happy to help you with your questions.
I opted to take my Costume Rebate from the 2022 season as Revolution vouchers for merchandise. When do the vouchers expire?
Rebates that are given as Revolution vouchers will be placed on your account by August 2023 and will have an expiration date of 6/30/2023. Each voucher is applied in $25 increments. To redeem your vouchers, simply call 800.806.1157 to place your order. Vouchers cannot be redeemed on online orders or through Nimbly.