SHOP THE DIGITAL CATALOGS!
Start planning your dance season today by browsing our digital catalogs below! You can click through on each style to see more details, videos, availability, and pricing on our website. Happy shopping!
(Best viewed on a desktop or laptop screen.)
---
YOUR 2023 CATALOG PACKAGE!
The Revolution Costume Catalog, Tenth House Costume Catalog, and Confidential Price List have shipped together in a convenient Revolution box. If you have not recieved a catalog package, please give our customer service department a call at 800.806.1157 or email us at info@revolutiondance.com to let us know, and we will send a package your way.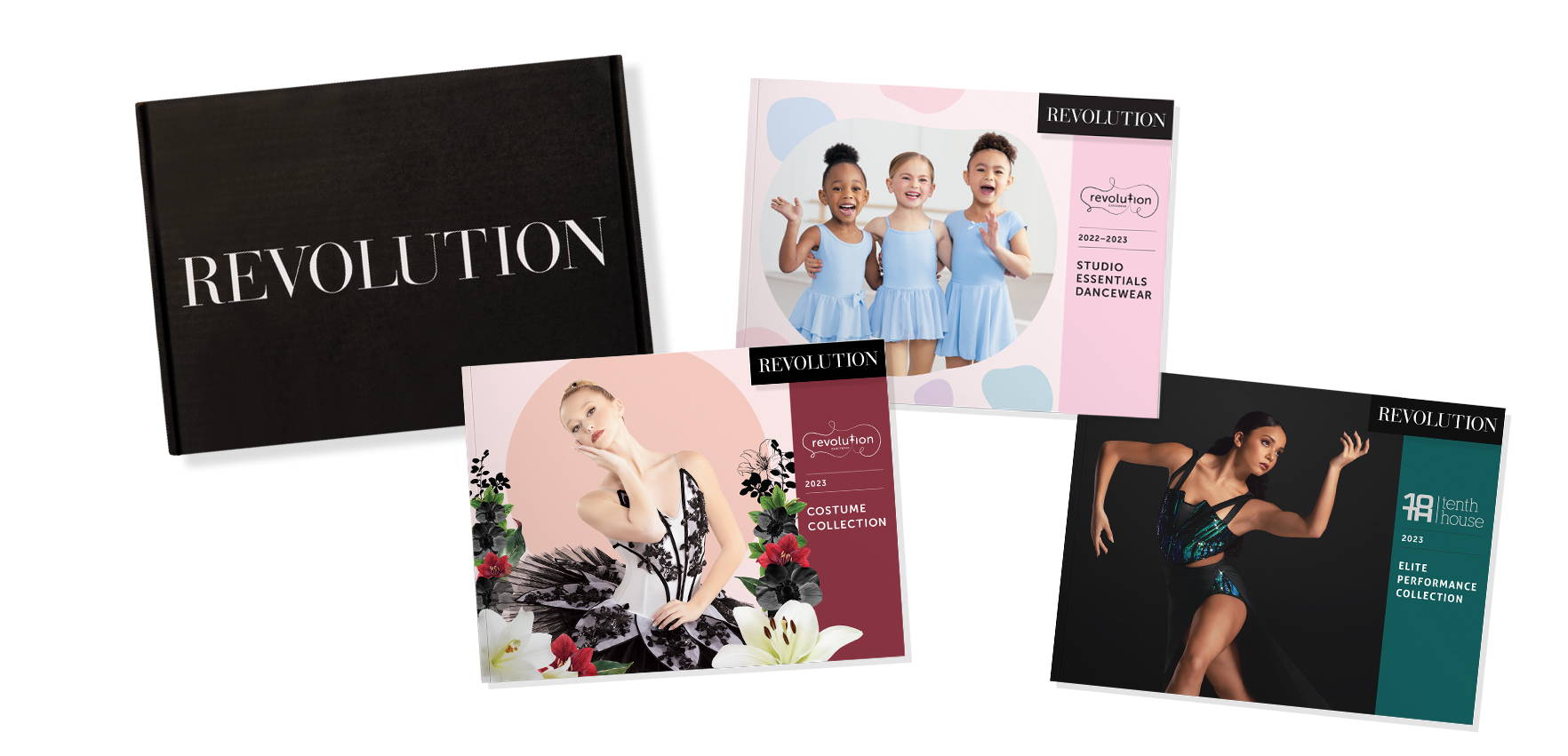 NOT A CUSTOMER?
We are thrilled you are interested in receiving our catalogs! Just click the button below to get started with a Revolution account.
Once your account has been verified, we will send out a box of 2023 catalogs this fall.
---