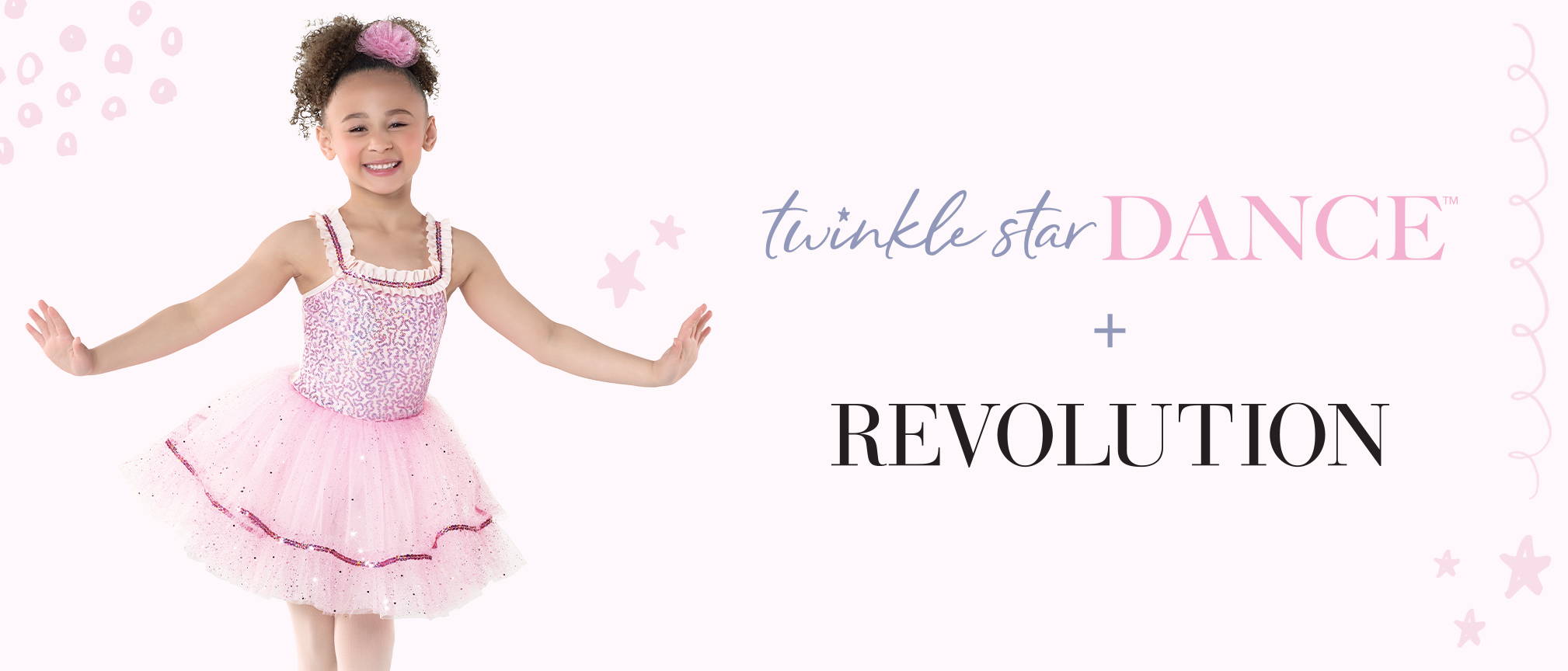 Increase enrollment, retention, and bring in additional revenue dollars for your studio with Twinkle Star Dance!
This video-based dance curriculum is key to ensuring the long-term success of your studio's dance program. Perfect for studio and stage, it includes choreography, music pairings, and suggested attire. Your teachers, dancers, and parents will all love it.
• Weekly lesson plans build confidence and progressively improve skill.
• Winter and Spring recital programs engage
students and parents alike.
REVOLUTION DANCEWEAR + TWINKLE STAR DANCE =
THE PERFECT PAIRING
---
TWINKLE STAR SUBSCRIBERS GET: